President Donald Trump has asked his loyal supporters to contribute to his kitty to help him stop "the left-wing from stealing the elections."
In a message sent to his supporters, Trump has asked his team to "step up and fight back."
The Democrats will try to steal this election! The President needs your help! We cannot allow the left-wing MOB to undermine our election. President Trump needs his fiercest and most loyal defenders, like you, to step up and fight back!" a statement from Trump's official donation website read.
"Please contribute any amount right now to defend the integrity of our Election and to increase your impact by 1000%!" the statement added.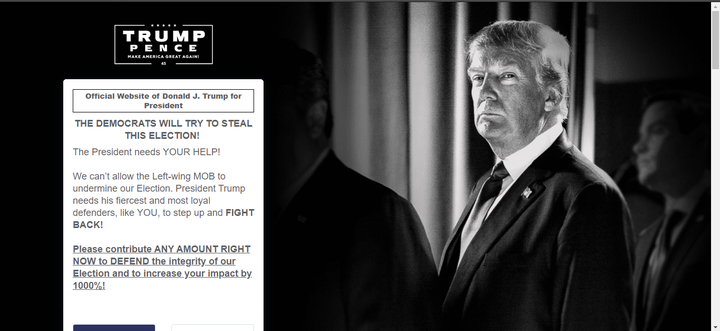 He further says that there will be "fraud like never seen" and therefore asking his supporters to chip in resources that will help them fight back even after elections are over.
"The Democrats wants to steal this election! There will be a fraud like you have never seen, plain and simple! We need your help to ensure we have resources to protect the result and keep fighting even after the election day. Don't wait, step up now to defend the integrity of our elections," the website statement read.
He also stated that it will be a second time a Republican is rigged out if they don't act and contribute.
"Defend the election! The radical left is going to do whatever it takes to try and rip another Republican victory away from you. We need to fight back! Please make another contribution right now that will automatically process on 11/6!" a snippet on the website read.